Coronavirus Plan for WV that Justice Could Implement NOW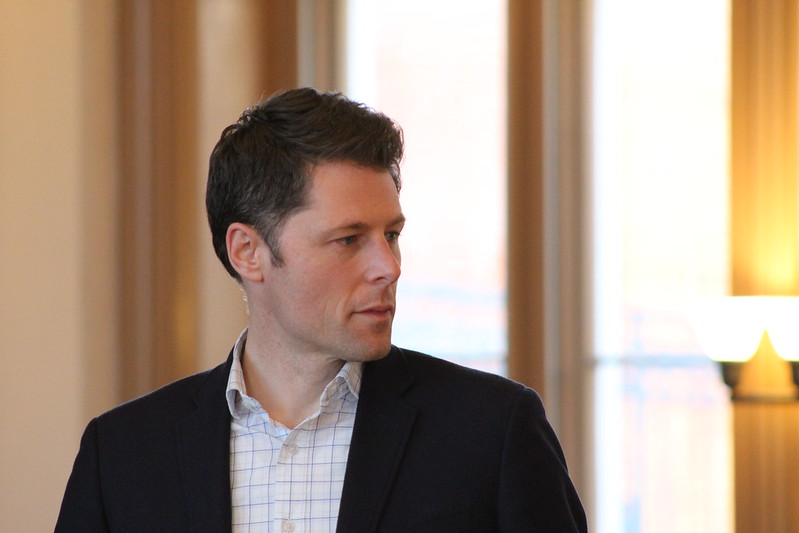 What We're Up Against
The coronavirus is not like the flu: it is more deadly and spreads more quickly. There is no vaccine.
In West Virginia, we have the most at-risk population in the country. 
The actions we take right now will determine the degree to which our friends and neighbors suffer in the weeks ahead. 
The threat of the virus is two-fold. First, those who are older or immunocompromised are at high risk for hospitalization. Second, because our healthcare system was not built to weather a surge of patients all at once, we risk overwhelming our medical infrastructure and not being able to provide patients with the care they need. 
Furthermore, we have a responsibility to ensure that West Virginians of all ages have the resources they need to weather the hardships associated with bold, responsible action.
About the virus: 
Most people will feel bad for about a week and then recover, while others will worsen and can die.
Accompanying the risk of the virus is the risk of misinformation. That's why we've created a webpage with clear and simple updates about the virus' impact in West Virginia here.
Some of us are approaching this moment with fear, for ourselves and the most vulnerable. Others of us are spoiling for a fight, ready to roll up our sleeves. Still others are taking comfort in the logistics, the thousand tasks ahead to make sure we're all safe. Let us be generous with each other; our neighbors may not be in the same spot as we are.
Update 3/22: We are grateful that the Governor has begun to implement parts of this plan. But we will continue to advocate for its full implementation - in order to flatten the curve, save lives and lessen the long-term economic impact for West Virginia's working families, small businesses, seniors, and people with disabilities.
Our Plan
Our state should implement a state "Stay at Home" order effective on March 23rd. Such an order would save lives and lessen suffering by limiting the spread of the virus. It would buy time to ramp up testing, to get more medical supplies in place such as respirators and N95 masks and to get closer to a vaccine and anti-viral treatments. It would buffer against hospital overwhelm and give our doctors and nurses a fighting chance. We also need this order to reduce the long-term economic hardship for working families. If we act boldly now, we can avoid the much higher cost of dragging out the crisis. 
A "Stay at Home" order will do this. We know it works because it is working elsewhere.
A state "Stay at Home" order:
All non-essential employees must work from home.

Essential employees should report to work. Essential employees who have symptoms of coronavirus must stay home.

All non-essential businesses state-wide must close their doors.

Pharmacies and grocery stores may stay open. Restaurants and bars may stay open if curbside pick up and delivery is available.

Residents may go to the grocery store, to restaurants for curbside pick up and to run essential errands, such as picking up medication.

Walks and outdoor exercise are permitted by individuals only--no groups.

No gatherings are permitted beyond allowing the above to function.
---
Make free, drive-thru testing available in every county. Increased access to testing is needed immediately. Isolating new and known cases is key to slowing the spread of the virus. Drive-thru testing is one proven way to prevent further spread of the virus while providing much needed lab results. All proven testing methods should be utilized, including swab testing and CT scans. Testing must also be free. We advocate any and all efforts to increase access to testing and expedite results. 
Follow the advice of doctors and err on the side of prevention. Doctors, not politicians, should direct our medical response. This may include allowing doctors to create symptom-thresholds by which to identify cases, rather than relying purely on swab test results (especially in cases where swab testing is unavailable or delayed).
Permit no water, gas, internet, phone, or electricity shut-offs. Permit no evictions. WV American Water has already begun to implement a "no shut-offs" policy, and the Public Service Commission (PSC) has "urged" other public utilities to discontinue shut-offs. The PSC should outright bar any public utility from shutting off service during the crisis. Sheriffs should be directed not to execute any evictions.
Urge all public employees to work from home if they can (including school employees). Requiring public employees to report to work is a public danger. All public employees, including school employees, who can work from home should be required to do so. Social distancing has been one of the most effective tactics in places that have most effectively reduced the spread. Also see our full Broadband Plan to read about how we'll treat broadband as a public utility, which would allow more people to work effectively from home. We must also designate grocery employees and other essential workers as emergency responders, and make sure they receive all of the support that comes with that.
Continue to support the existing county-level response to a possible hunger crisis. Thanks to the efforts of county governments, teachers, churches, school service personnel, and restaurants, dozens of plans are in place to get food to children and seniors. Folks can learn more about resources in their area at our West Virginia cornonavirus resource page: wvcantwait.com/coronavirus.
Pass "paid sick days" legislation for all workers. More than 250,000 West Virginia workers lack access to paid sick days. This must end. Twelve states have passed paid sick days legislation, and West Virginia should be next. We must extend unemployment benefits to all West Virginia workers, small business owners, and the self-employed--and we must provide an increased child tax break for working families. This is more than paid for by ending tax giveaways to out-of-state corporations and land-holding companies. (For details, see our various tax plans.) Additionally, we should provide access to paid leave for workers who are home caring for others. See our full Workers Bill of Rights to see how we will provide paid sick leave, paid family and medical leave, and other relief.
Guarantee safe child care options. Provide safety protocols to all child care centers that choose to stay open, as they offer child care for essential workers. Eligibility requirements for accessing childcare should be expanded so that families can access childcare as needed, especially essential workers like first responders, health care workers, etc. Child care programs should not lose state reimbursements for families that elect not to send children to a center during this crisis. Push to implement the full National Association for the Education of Young Children (NAEYC) recommendations, to ensure safe, accessible child care to all. (See our full Protect Our Children plan for details about how we will expand affordable childcare for working families.)
Ramp up tele-health options for people with mental, physical, speech, and occupational health needs. The state should expedite efforts to allow all licensed therapists and mental health providers to bill for telehealth to their patients. The state should also notify the general public about these resources. We must also designate midwives as eligible for reimbursement, to support pregnant women who wish to avoid visiting hospitals. (See our full Cut Healthcare Costs plan to see how we will expand telehealth options.)
Prioritize crisis management, transparency, and quick communication. The state should utilize a centralized daily text alert system, a daily press conference, and the 211 human services information line to keep West Virginians notified of new cases as they arise, and to provide detailed information about open hospital beds, as well as information about local food, health, mental health, housing, and other resources. The state must immediately create an Emergency Plan, including a full bed inventory that lays out: how best to utilize public buildings/campuses/etc. for medical use, an emergency housing and homelessness plan, the release of non-violent offenders (and those awaiting trial) to instead serve home confinement, and a plan for training and hiring additional health workers in the likely scenario that we will soon need to expand access to beds. The state should work with VOAD and other volunteer agencies to mobilize well-trained volunteers to assist with the distribution of medically necessary treatments. See our full plan to increase transparency and create a more participatory government in our Government of the People plan.
Pass "vote by mail" legislation for all West Virginia voters. Two-thirds of states offer voting by mail to anyone who requests a ballot. West Virginia should do the same. The virus should not be allowed to weaken our democratic institutions. Vote-by-mail is already a part of our Freedom for People with Disabilities plan.
Create a state emergency "needs directory." We are seeing incredible acts of courage and generosity everyday--county "Tip Jars" for people in the service industry, food gathering and distribution efforts, distilleries helping provide medical professionals with alcohol as a disinfectant, citizens sewing masks for hospitals, and more. The state should establish a one-stop shop for all West Virginians who want to help in their communities as volunteers, and all workers who want to find ways to fight the crisis from home, or in an emergency capacity.

Establish an Economic Stimulus Council comprised of local business owners, farmers, economists, and workers to put together a long-range economic relief plan for West Virginians who face economic distress as a result of the crisis, starting with $100 million. This can be more than accomplished with the help of federal Coronavirus Disaster Relief Lending, state Rainy Day Funds, and an end to tax giveaways to out-of-state corporations and land-holding companies (see our other plans). We must also begin to plan for a larger investment that may be needed. See our Small Business Revolution and our Farmers plan to see how we'd expand support for businesses and farms through a State Bank, and more. You can also see details in our Workers Bill of Rights about our plan to offer 12 weeks of paid Family and Medical Leave to working families.
How We Pay For It
Costs:
The state should tap into all possible federal grants, emergency funds, and when necessary, our Rainy Day Fund. We also urge the passage of federal relief. This is a crisis that goes beyond state borders, and the cost of not taking action will be far greater than the costs of taking action.
Thank you for reading this plan. If you have ideas for how to make it stronger, we want to hear them. Please contact our candidate for Governor Stephen Smith directly at stephen@wvcantwait.com. This Coronavirus Plan is just one of 32 policy plans put forth by the West Virginia Can't Wait Movement and the Stephen Smith for Governor campaign through April 2020. Each plan was crafted in close consultation with West Virginians through 190+ Town Halls and 11,000+ conversations with voters. Read all the released plans.
Here are three ways you can take action right now.
Share this plan on Facebook and on Twitter by clicking these links.

Set up a call with our candidate for Governor, Stephen Smith, to share your feedback or find a volunteer role in our campaign.
Find HERE how you can help volunteer for food deliveries and other important work related to fighting coronavirus in West Virgina.
We've raised more small donations than all of the 2016 Democratic candidates for Governor combined. This movement is fueled by people-sized donations. We don't take corporate cash.
We have County Captains, Constituency Captains and Candidates running with us in every corner of the state. It will take 1,000 leaders not 1 to win a West Virginia that works for all of us.