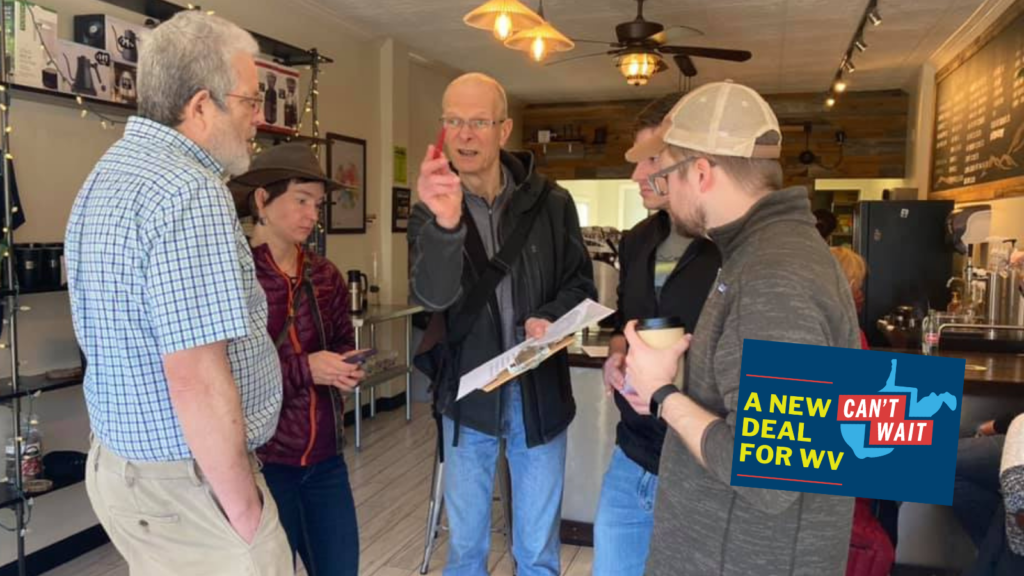 When workers win, everyone benefits. Who's responsible for the 40-hour work week, employer health insurance, child labor laws, and paid sick days? Union workers. When did we have the strongest middle class? When union participation was at its highest. 
With union membership gutted, it is no surprise that our state now faces historic levels of inequality and child poverty. Compared to our parents generation, jobs now are harder to get and harder to keep. They also pay less. It used to be that parents could raise their kids on the wages from one salary, just a generation ago. Now it can take three jobs, just to get by.
We will make West Virginia the best place in America for workers–not the best place for exploiting them. Here's our Workers Bill of Rights. 
Eliminate so-called "Right-to-Work."

Make it so that every worker who benefits from union representation is pitching in their fair share for that representation. 
Restore the Prevailing Wage.

Ensure that workers employed under a public work contract are fairly compensated. 
Institute collective bargaining for public employees.

Ensure that teachers, school service personnel, and all government employees have the right to organize. Ensure that all public employee unions have office space and paid time to conduct union duties.
Strengthen and enforce the West Virginia Jobs Act.

Make it so out-of-state companies are held accountable to hire locally. 
Pass Wage Protection Laws.

Ensure that workers' pay is prioritized over creditors pay in the case of bankruptcy.
End "at will" employment beyond a probationary period.


Establish a Fair Workweek for West Virginia

, that accounts for predictability pay, split-shift pay, on-call pay, and an advance-notice provision.
Guarantee Earned Sick Days for every worker.

Make it so no one has to come to work sick. 
Pass a Family Leave Program.

Provide paid time off for workers to care for a loved one. Over time, expand the program to become the first Universal Family Care program in the country. 
Pass the nation's strongest Equal Pay for Equal Work Act.

Ensure that women are paid fairly, and that pregnant workers are not discriminated against.



Ensure that every worker has equal protection under the law.

End discrimination in employment (as well as housing), on the basis of gender or sexuality.
Raise the minimum wage to $15 an hour for all employees. 
No one should work a 40 hour work week and wonder how they'll support their family. Out-of-state corporations with millionaire and billionaire CEOs can and should pay workers a living wage. For small businesses, the backbone of our economy, this can be harder. We plan to implement this change gradually, off-setting with tax cuts for small, local businesses so that these changes are paid for by large businesses that can afford them.
Workers Centers are places where workers can:
find support for organizing their workplaces, 
report a corporate crime, 
organize a tenants union, 
get connected to human services, and
 gain training and technical assistance for starting worker-owned cooperatives or Employee Stock Ownership Plans (ESOPs).
No one politician or slate of candidates can win this plan alone. We need you.
If you have an idea for how to make this plan stronger, or if you would like to lend a hand to win it, contact our co-chair Stephen Smith at stephen@wvcantwait.com.