WV Coronavirus
Resource Page
Click the links below for fast navigation, or keep scrolling down to read every section in order.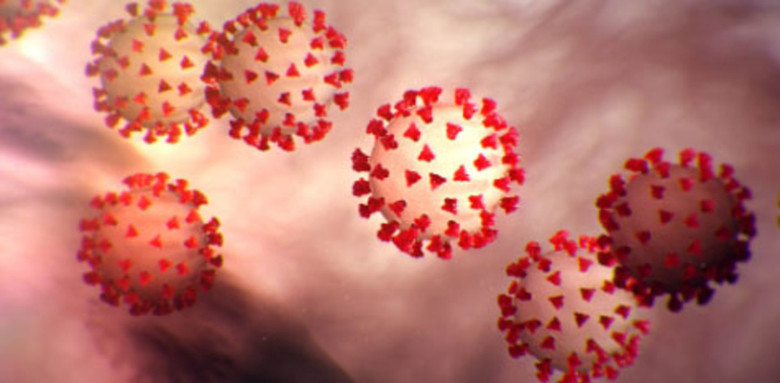 What we know about the virus

The virus has a median 5.1 day incubation period, so a person can come into contact with the virus one day and not feel the effects until days later. About 97.5% of people who get infected will develop symptoms within 11.5 days of exposure. The CDC says symptoms start between 2 to 14 days after exposure.
People can carry and spread the virus, but not have symptoms, especially younger people who are not immuno-compromised, and people who got sick and are recovering.
Lots of misinformation is being shared about the virus, sometimes inadvertently.
The virus can live in your respiratory tract for as many as 37 days (but it's not clear how long someone might be infectious.)
The virus can be spread through the air (i.e. the breath or cough of someone who has it), and early studies show it remains viable in the air for about 3 hours.
There is some indication it can spread through the air even with asymptomatic people who are not coughing.
The virus can remain on surfaces. It can remain on surfaces for up to 17 days, although it is not believed to spread easily that way.
Regular household disinfectants are effective when used correctly.
Most people will feel bad for about a week and then recover, while others will worsen.
As of 3/18/20, there is a promising treatment for people who don't have the severe disease [READ MORE], but still no vaccine or cure.
The best thing we can do to preserve life and minimize risk is to "flatten the curve" (see below for more on this). We can avoid overwhelming our healthcare system by slowing the spread, so we don't have more people needing medical care than we have resources to provide that care.
What we can do to protect ourselves
Wash our hands frequently; avoid touching our faces.
Physical distancing is a must. This means not gathering in groups and not coming within 6 feet of other people in public.
While N95 masks should be reserved for medical personnel, the CDC recommends wearing a cloth mask when out in public.
If you're an employer: Where it's possible, allow employees to work from home.  Provide paid sick days, and a safe working environment. Don't require employees to work in close quarters without proper equipment to protect themselves. They may be vulnerable or have someone vulnerable at home. 
If you're a worker: Work from home if you're able. Wash your hands. Wear a mask if you must work near people. Avoid public gatherings. Stay home from work when you're sick.
We know staying home from work when you're sick is a big ask for many who don't get paid sick days. Part of the problem with our system is that most working people have no cushion: We can't afford to take unpaid sick days, much less any time in the hospital.
Forty percent of people don't have $400 in the bank for an emergency expense. 
Please EMAIL US at team@wvcantwait.com, if you know of ways West Virginians can help each other, or if you want to share information about your experience.
A Coronavirus Plan that Justice could implement TODAY
Our healthcare system has a FINITE CAPACITY. That means that if more people get sick than we can care for, the consequences could be dire. To protect the health of senior and immune-compromised family, friends, and neighbors, all of us are facing financial hardship.
No one should lose their job because they're ill or quarantined.
No one should lose their home because they're ill or quarantined.
No one should have utilities turned off because they're ill or quarantined.
No one should go hungry because they're ill or quarantined.
And no one should be punished for doing the right thing.
It's up to our government officials to take responsible action that will allow us to flatten the curve so our healthcare system doesn't get overwhelmed.
Read our full Coronavirus Plan for West Virginia for details.
Flatten the Curve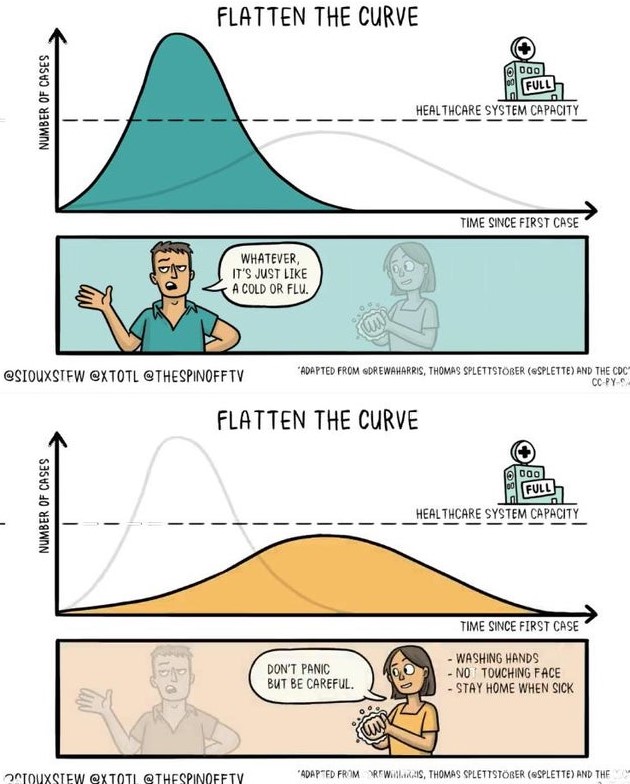 What is WV Can't Wait?
WV Can't Wait is a movement to win a people's government in the mountain state. 93 candidates for office have signed the WV Can't Wait pledge promising never to cross a picket line, never to hide from a debate, and never to take corporate cash. 
It's up to all of us to take action now to protect ourselves and our communities against the virus. But we must also fight for a government that is better prepared for these sorts of crises. That's what WV Can't Wait is trying to do.
Here are ways you can get more involved in the campaign: