WV Coronavirus
Resource Page
Click the links below for fast navigation, or keep scrolling down to read every section in order.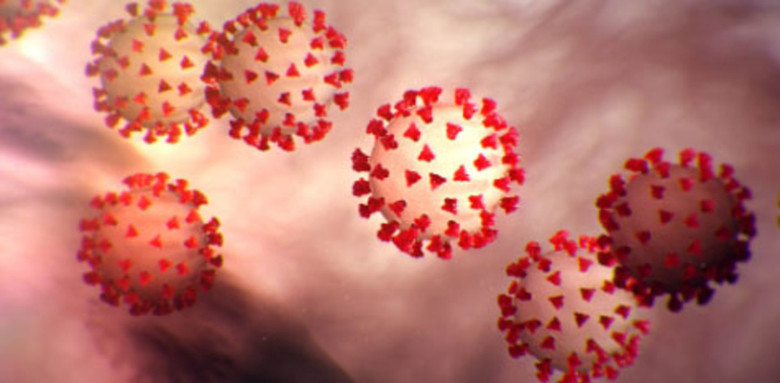 What we know right now

There are 113 confirmed cases of coronavirus in West Virginia (as of 3/28/20 at 7:04 pm). See U.S. COVID -19 tracking information HERE, that is updated roughly once per day. (Scroll down on that page to see our state data.) International COVID tracking information—country level—is HERE. 
A state of emergency has been declared for all 55 counties. Bars, restaurants, and casinos are closed. Salons are are closed. State Park lodges are all closed.
Here's where to see updates on public schools closures in our state.
Small businesses that have closed or are affected can check for disaster loan assistance eligibility.
The virus has a median 5.1 day incubation period, so a person can come into contact with the virus one day and not feel the effects until days later. About 97.5% of people who get infected will develop symptoms within 11.5 days of exposure. The CDC says symptoms start between 2 to 14 days after exposure.
People can carry and spread the virus, but not have symptoms, especially younger people who are not immuno-compromised, and people who got sick and are recovering. The virus can live in your respiratory tract for as many as 37 days (but it's not clear how long someone might be infectious.)
The virus can be spread through the air (i.e. the breath or cough of someone who has it), and early studies show it remains viable in the air for about 3 hours.
The virus can spread from surfaces. It can remain viable on surfaces for up to 17 days. Regular household disinfectants are effective when used correctly.
Most people will feel bad for about a week and then recover, while others will worsen.
As of 3/18/20, there is a promising treatment for people who don't have the severe disease [READ MORE], but still no vaccine or cure. 
The best thing we can do to preserve life and minimize risk is to "flatten the curve" (see below for more on this). We can avoid overwhelming our healthcare system by slowing the spread, so we don't have more people needing medical care than we have resources to provide that care.

Please EMAIL US at team@wvcantwait.com, if you know of additional ways West Virginians can help each other, or if you want to share information about your experience. Also, please read our full Coronavirus Plan for West Virginia, and then Sign the Petition urging Justice to take concrete action ensuring no one lacks access to testing, and no family is left without basic services.


To be referred for a test, contact your regular provider (or urgent care, ER, etc.). According to a story HERE, to be tested at drive through collection points in Wheeling, Martinsburg, Bridgeport, Morgantown, or Parkersburg, you can also call WVU Medicine on the phone at 304-221-3995.
Individuals who are deemed "high risk" are currently the only ones being tested. Here are the current CDC testing priorities for who is high risk.
Hospitalized patients who have signs and symptoms compatible with COVID-19 in order to inform decisions related to infection control.
Other individuals with symptoms who may be at higher risk, such as older adults and individuals with chronic medical conditions and/or an immunocompromised state (for example diabetes, heart disease, immune-compromised, chronic lung disease, chronic kidney disease).
Anyone who had close contact with a suspected or confirmed  COVID-19 patient, or who have a history of travel from affected geographic areas, within 14 days of their symptom onset.

Folks are coming together all across West Virginia to try to keep people fed safely, however the methods vary by county. The most reliable source of information on this is a website maintained by volunteers.
You can see that information HERE —find the food resources for your county. 
If you know of resources not listed on that site, they would welcome more information. Please contact them!

Any registered voter in West Virginia can now vote by absentee ballot. 
Find the absentee ballot request form HERE. In section 4a of the form, you are permitted to use the "illness" option under the current circumstances when requesting the ballot. The Secretary of State's website states "The absentee ballot application must be received in your county clerk's office by the 6th day before each election. Applications may be submitted to your county clerk via fax, U.S. mail, email, or in-person by hand delivery."
ONCE YOU RECEIVE the ballot you requested, you can return the filled out form by mail and it must be mailed and postmarked by Election Day. If you return it in person it must be returned the day before election. (So probably best to mail it, right?)
You can track your absentee ballot HERE.
Read full instructions about the process HERE.
What we can do to protect ourselves
Wash your hands frequently. And social distancing is highly recommended. This means not gathering in groups and not coming within 6 feet of other people in public.
Therefore...
If you're an employer: Where it's possible, allow employees to work from home.  Provide paid sick days.
If you're a worker: Work from home if you're able. Wash your hands. Avoid public gatherings. Stay home from work when you're sick.
We know staying home from work when you're sick is a big ask for many who don't get paid sick days. Part of the problem with our system is that most working people have no cushion: We can't afford to take unpaid sick days, much less any time in the hospital.
Forty percent of people don't have $400 in the bank for an emergency expense. 
Please EMAIL US at team@wvcantwait.com, if you know of ways West Virginians can help each other, or if you want to share information about your experience.
What our state can do now
Our healthcare system has a FINITE CAPACITY. That means that if more people get sick than we can care for, the consequences could be dire. To protect the health of senior and immune-compromised family, friends, and neighbors, all of us are facing financial hardship.
No one should lose their job because they're ill or quarantined.
No one should lose their home because they're ill or quarantined.
No one should have utilities turned off because they're ill or quarantined.
No one should go hungry because they're ill or quarantined.
And no one should be punished for doing the right thing.
It's up to our government officials to take responsible action that will allow us to flatten the curve so our healthcare system doesn't get overwhelmed.
Read our full Coronavirus Plan for West Virginia for details.
Flatten the Curve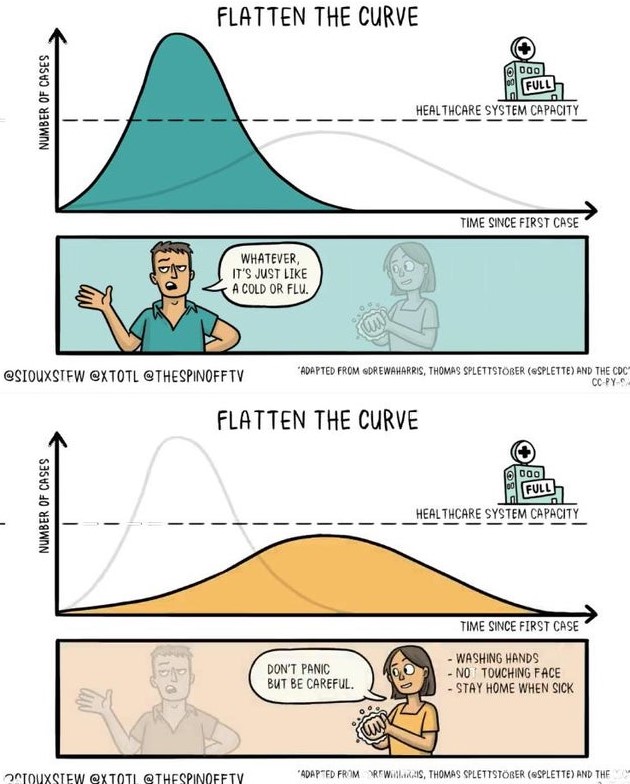 What we can do to win a government that is prepared for a crisis
It's up to all of us to take common sense precautions to slow the spread of the COVID-19 coronavirus--so we can flatten the curve, and our healthcare system doesn't get overwhelmed.
And we can still work to win the government we deserve while we're at home. Here's what you can do:
We've raised more small donations than all of the 2016 Democratic candidates for Governor combined. This movement is fueled by people-sized donations. We don't take corporate cash.
We have County Captains, Constituency Captains and Candidates running with us in every corner of the state. It will take 1,000 leaders not 1 to win a West Virginia that works for all of us.