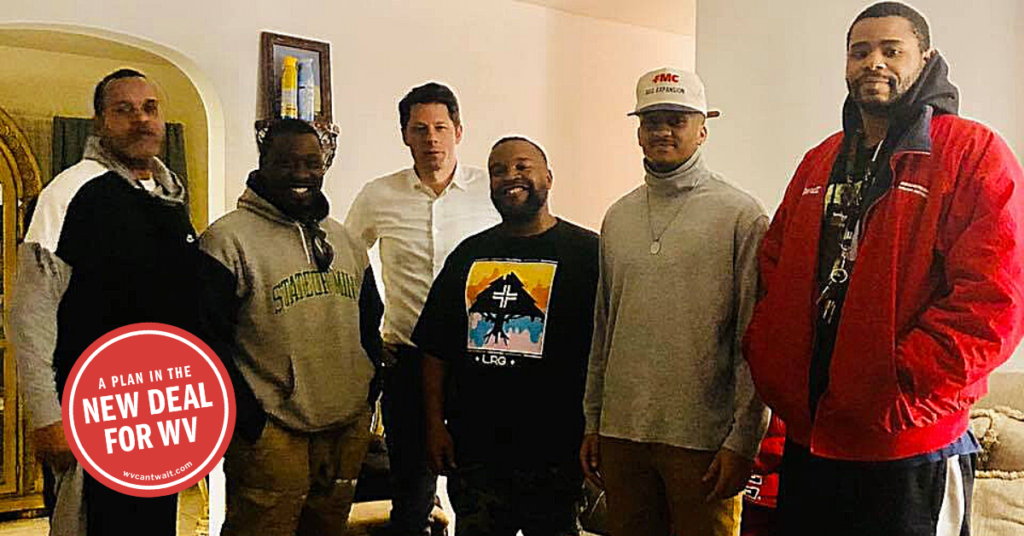 Eliminate license suspensions

.

Push for legislation so that license suspension can't be used as a penalty for not paying fines, or for any offense unrelated to driving.

Pass comprehensive bail reform.

 

No person who hasn't been convicted of a crime should spend another night in jail, simply because they can't afford bail.

Sentence people fairly.

We will get rid of financial incentives for counties and county prosecutors to push for felony convictions, and require courts to justify their sentencing decisions.
Support addiction recovery for incarcerated people.

 

Help kids impacted by incarceration

.

 Nearly one in 10 WV kids has had an incarcerated parent. Our plan would provide free phone calls and visiting programs where children can see and touch their parents. We will also ensure that every child of an incarcerated parent will have access to ongoing mental health services as well as leadership, apprenticeship and educational opportunities.

"Ban the Box" and prepare people for a fair chance at life outside prison

. 

Eliminate most of the 500+ restrictions that ex-felons currently endure, keeping them from re-integrating into society.

Make every effort to seek and encourage alternatives to incarceration: Family Treatment Courts, Home Confinement, Veterans Courts, and other restorative justice models.
Legalize cannabis for medical and recreational use.

In addition to cannabis legalization, we must also expunge previous cannabis convictions.
End civil asset forfeiture

.

Under current law, police can seize your possessions if they claim to suspect they're related to a crime. They can then keep or sell your property, even if you were never arrested or even convicted. Giving police a profit motive to confiscate people's property is a bad idea, and has no place in our state. 

Divert people towards mental health services and away from police encounters.
Track rates of arrest, prosecution, conviction, and incarceration, by race. 

Jurisdictions that demonstrate persistent bias will be given technical assistance to reverse those trends, and lose access to state funding if they fail to address it. See our full plan to

Fight Discrimination and Racism

.

Shift state police officers toward corporate criminals and corrupt politicians, and away from people with substance use disorder.
End the Private Prison Industrial Complex by prohibiting the privatization of any services related to policing or incarceration.
 
No one politician or slate of candidates can win this plan alone. We need you.
If you have an idea for how to make this plan stronger, or if you would like to lend a hand to win it, contact our co-chair Stephen Smith at stephen@wvcantwait.com.