For 150 years, the Wealthy Good Old Boys Cub in West Virginia has robbed us of our land and labor. We believe it's not our job to persuade those in power. Our job is to replace them. Here's how we do that.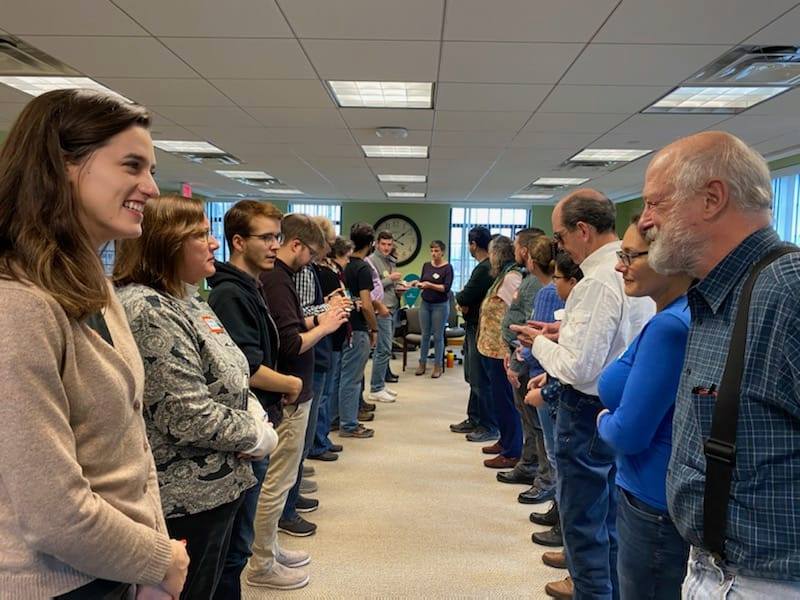 WE recruit, train, and back no-corporate cash candidates
WV Can't Wait is the political machine for people who aren't rich. We work year-round to recruit and train pro-labor, no-corporate-cash candidates for office – at every level of government. We will back candidates from any political party, but they must sign onto our pledge and platform, and interview for the chance to run as part of our slate. 
We offer our endorsed candidates: $250 in seed cash, a personalized webpage, 1000 door cards, a text-banking program, digital ads, access to volunteers, a professional headshot, extensive candidate trainings, mental health services, and one-on-one support from our digital, field, policy, and budget staff. 
In 2022, we have recruited, trained, and endorsed 59 candidates for office – from Conservation District Supervisor to Congress. We are also experimenting with 3 municipal ballot campaigns–taking our issues directly to the voters in Charleston, Morgantown, and Fairmont.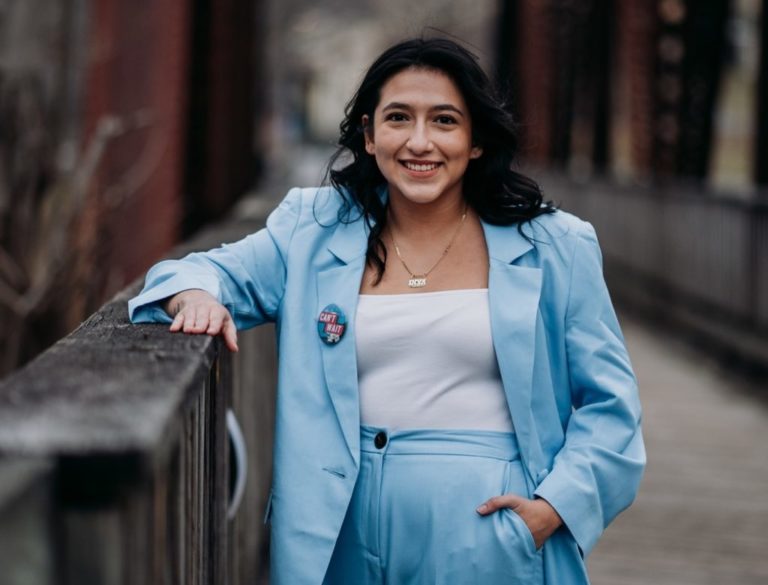 WE help our candiates govern ONCE THEY GET ELECTED
Far too often, good people often get swallowed up by bad systems. That's true of well-meaning candidates too. We work hard to make sure that our candidates have everything they need to govern with integrity and accountability once they reach elected office.
That looks like: an annual governance training, monthly workshops with other elected officials, and daily support from our Governance Director Rosemary Ketchum. Our elected officials also receive access to communications, policy, and field support, as well as access to our mental health services and movement safety team. 
There are now 21 WV Can't Wait endorsed candidates serving in elected office across the state.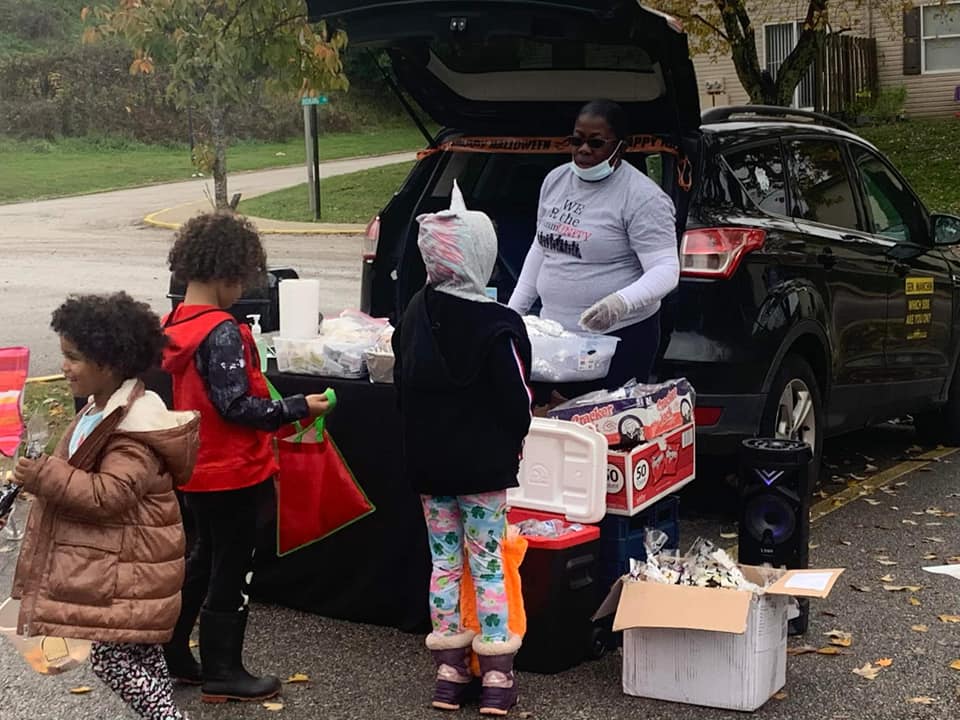 WE support THE PEOPLE WHO DO THE WORK THAT GOVERNMENT FAILS TO DO
Government has failed West Virginians forever. We've had to learn to get by without even the most basic support from our institutions. In order to win a people's government in the Mountain State, we must do everything we can to support the West Virginians who are already picking up the slack for our corrupt politicians. We do this in three main ways.
Our 6 Organizing Apprentices receive $30,000 and deep training, mentorship, and fiscal sponsorship from us – to help them build independent, lasting organizations in the fields of labor, harm reduction, restorative justice, and agriculture.
Our 40 Hometown Heroes receive $2,000 and extensive organizing training to help support their local mutual aid efforts.
Our 12 Citizen Media Makers receive $700 and a community of support to help them start and sustain independent blogs, newspapers, podcasts and video platforms.
"West Virginians and our land have been sold out to the highest bidder for far too long. I volunteer with WV Can't Wait because we the people of WV deserve to have our voices heard and have a seat at the table!"
"I joined WV Can't Wait because the founders recognized WV's potential when we elected politicians who worked for us instead of out-of-state interests. The amount of hope they have for the people of this state is contagious, so I gravitated toward the only political group taking this approach."
"Compassionate, strategic, brilliant organizers all over West Virginia are building people power in a state that has been written off by so many as a lost cause. At it's core, WV Can't Wait is an entire movement that showcases the best parts of Appalachia--people listening to stories, helping out their neighbors, and fighting for survival in a system that was created to work against us. It makes me hopeful for the future of our beautiful state."
"I volunteered with WV Can't Wait even while living in Colorado. This is one of the most incredibly organized slate campaigns I've ever witnessed. It's honestly one of the big reasons why I've decided to move back to West Virginia in the near future."
"As a WV educator, born from a long line of WV educators, I'm tired of the lack of support for our public schools who are functioning with little to nothing, while corporations get richer from taking our most precious resources out of state... our children. It's time to invest in our schools, our educators, and our children. WV Can't Wait gives me hope that this can happen."
"I support WV Can't Wait because it is an organization that truly cares about every resident of the state. WV Can't Wait and it's supporters put more effort into inclusion and in being a voice for the masses than any other organization in the state."
"I jumped on board with WVCW early on! The message of working toward compassionate government constructed from the bottom up, and not from the top down, resonated with me through and through. I volunteered as a County Captain and recruited a team of hard-working, dedicated individuals who spent many hours building and forwarding the WVCW movement's platform. West Virginia deserves better. West Virginia needs West Virginia Can't Wait."
"WV Can't Wait has given me and countless others the tools to advocate for the best future possible for this state. I fight not only for my generation, but for all those who will come after me. This movement shows just how many people want to see a path forward for West Virginia."