What WV Can't Wait For

All West Virginians will have access to a reliable, broadband connection to the internet, at home, at work, and in every school.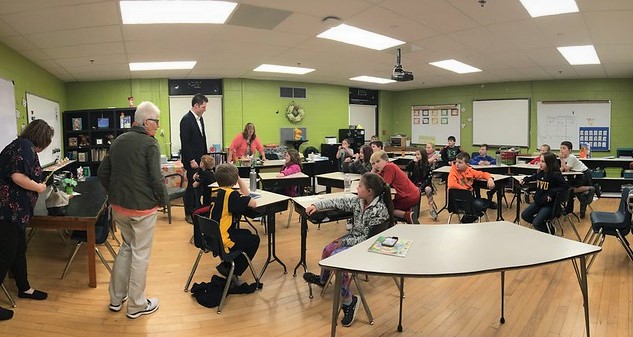 Whose Side We're On
... and more. Click the links above to read stories from the trail.
What We're Up Against
West Virginia ranks 47th among the 50 states for broadband connectivity. Fully half a million people, 30% of our state's residents, have no access to a high-speed, reliable internet. This lack, felt most severely in our rural places (where nearly half of people have no access), limits education, economic development, tourism, business creation and expansion--and even where we and our kids choose to live.
Traveling the state, we see the effects daily. Calls dropped. 911 service outages are too frequent. Businesses unable to communicate with customers. Young adults leaving after college. Families parked late outside fast food restaurants along the highway so kids can access the internet for school.
It is no coincidence that West Virginia is one of the few states that has experienced significant population loss over the past decade, or that when growth has occurred in counties, they're in those that share a border with one or more other states.
It doesn't have to be this way. 
Internet is as necessary to us today as electricity was in the 1930s and telephone service in the 1940s. We'll achieve universal, low-cost broadband by prioritizing West Virginians and the public good over price-gouging monopolies that provide inferior service and speeds.
We will follow the example of Ammon, Idaho--population around 16,000--which has the lowest internet price in the country: $10 for 100 mbsp.  Ammon has been able to expand access and lower costs by not only giving consumers plenty of choice about their service, but also treating broadband as a true public utility.
We'll end Frontier's monopoly, increase competition, drive costs down--and quality up--by extending broadband to rural areas in much the same way electricity and telephone services expanded nearly a century ago. By making it possible for local organizations and governments to create and own broadband as a public utility available to everyone, we can ensure that no community, no matter how small, will be left behind.
Our Plan
Build the middle mile and end monopoly control. Using SB 459 (fiscal note) as a guide, we will lay 2,287.3 miles of fiberoptic cable and create 5,000+ jobs as a result of construction and operation. Local broadband co-ops will finance construction of the last mile with federal and state grants, as well as investment from the State Bank.
Connect homes, businesses, and towns in West Virginia to high-speed Internet, wherever possible via a fiber-optic cable network operated as a public utility. This process has already been started in at least 27 West Virginia counties, and will best be accomplished by local organizations working to meet a desperate local need.
Invest in the WV Department of Technology, so we can coordinate improvements of our broadband service.  WE would allocate an additional $25 million annual budget to implement this plan ($3 million for increased staff with specialized knowledge, and $22 million to be used for a wide range of incentives and/or infrastructure to expand coverage). This office would also have the authority to censure and penalize monopolies like Frontier that engage in price-gouging.
Advocate, energize and support local or district broadband improvement organizations that can secure funding and oversee infrastructure build-outs.  
Create a task force of existing entities to map the "middle mile" construction needed to properly integrate all West Virginia counties in the broadband network.
Fight the providers head-on. This would include strengthening state-level anti-trust laws (including laws that target "franchise" agreements with local governments); giving the Public Service Commission the direction to advocate for ratepayers, and tasking agents within our new Corporate Crime and Political Corruption division (see forthcoming plan) to work with the Office of Technology to investigate, pressure, and penalize corporate abuse of consumers. We will also force providers to clearly publish rate/speed tiers — and corporate and executive pay — in a way that is accessible to all consumers.
Work with West Virginia's Congressional Delegation to speed our efforts:
How We Pay For It
Costs:
$32.5 million/year total, paid for through the Robin Hood Tax Plan. 

$25 million/year total increase in budget for Office of Technology.

$3 million per year for Office of Technology and staff to coordinate the broadband plan. 
$22 million per year would be allocated to nimbly and flexibly provide our communities what they may need in the moment, as determined by the office. This budget may be used to provide broadband infrastructure project grants, spur workforce development, incentivize local governments, provide legal services, or conduct feasibility studies as needed to help propel quick development of the middle mile and last mile infrastructure.

$7.2 million dollars per year for the next ten years to fully fund the build-out of the middle mile.
Benefits:
We can expect a 10-year impact of more than 5000+ jobs  (calculating only $100 million of the $220 million 10-year last-mile investment). It's likely additional jobs will be created, as nearly half of rural West Virginians--and about 30% of West Virginians overall--do not have access to broadband, and every percentage increase in penetration creates jobs that pay "more than the average for manufacturing."
Doubling broadband speed in an economy has also been shown to increase GDP by 0.3%. For West Virginia, that works out to about a $200 million dollar increase. Among the reasons improving broadband leads to such growth is that it increases access to services, improves education, simplifies processes, makes locations more attractive to businesses, opens up telecommuting jobs throughout the state, and even increases access to healthcare through telehealth.
Frankly, we can't afford not to expand broadband in our state.
Thank you for reading this plan. It is one of our 30+ policy plans being released between now and April 2020. Thousands of us West Virginians wrote this platform at 136 Town Halls, in 550 additional visits to small businesses, recovery programs, churches, union halls, and homes. We wrote this platform in more than 10,000 conversations--voter-to-voter, face-to-face. We wrote this platform in county team meetings and constituency team meetings. This platform quite literally contains the words and stories of thousands of West Virginians. Every dollar in this plan is accounted for. But we won't win just because the math adds up. We'll have to do what our grandparents did before us, and fight for the West Virginia we deserve. The harder we fight, the more we will win. Wealthy Good Old Boy politicians in Charleston will say these plans are impossible. It's up to us to change what is possible. West Virginia Can't Wait.

Here are three ways you can take action right now.
Share this plan on Facebook and on Twitter by clicking these links.

Set up a call with our candidate for Governor, Stephen Smith, to share your feedback or find a volunteer role in our campaign.
We've raised more small donations than all of the 2016 Democratic candidates for Governor combined. This movement is fueled by people-sized donations. We don't take corporate cash.
We have County Captains, Constituency Captains and Candidates running with us in every corner of the state. It will take 1,000 leaders not 1 to win a West Virginia that works for all of us.