What WV Can't Wait ForWe will have a government of the people, one that puts the voices of our communities first, before the interests of corrupt, Good Old Boy politicians.We'll have a government by the people, one where our representatives consist of hardworking people across the state, not just the wealthy few.And we'll have a government for the people, one that ensures we--not greedy out-of-state execs--benefit from our state's resources.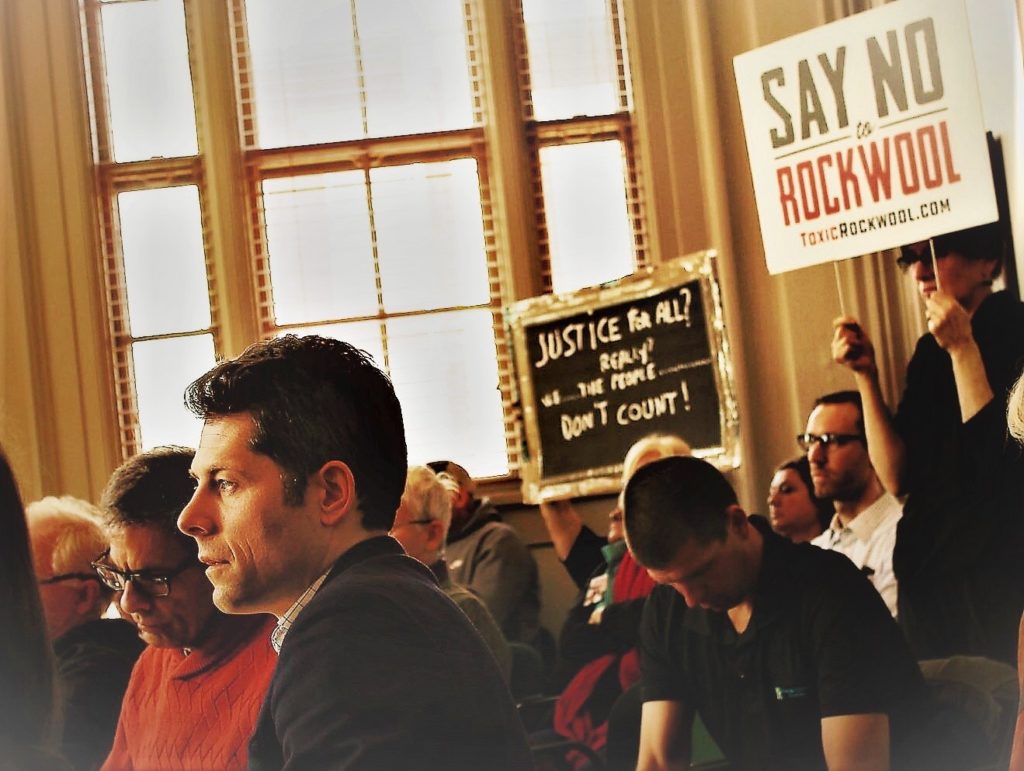 Whose Side We're On
... and more. Click the links above to read stories from the trail.
What We're Up Against
Everyday, our state leaders choose to serve the lobbyists in Charleston over the entrepreneurs, union workers, senior citizens, students, farmers and voters across our state.
From Jefferson to Mingo--or Ohio, Berkeley, Mercer, Preston, Tyler, and others--we hear the same frustration. "No one in state government is working for us. They forget we're even a part of the state."
In this campaign, we believe that the people closest to a problem are the people best equipped to solve it. 
Never in American history has a single politician won the kind of change our state desperately needs. A politician didn't fight the Mine Wars or lead the teachers strikes. A politician didn't win black lung benefits. Our goal is to win the closest thing our state has ever had to a people's government--where the people who work the hardest and bear the most are also the ones writing and implementing the state's laws.
And we've already begun. This very platform was crafted in the way in which we'll govern: By visiting West Virginians in homes and fire halls and churches. By asking, "What's the first thing you would do if you were Governor?" and writing it down. By turning those answers into real policy for us to consider, draft, and enact together.

Here's how we do it.
Our Plan
Make sure our state government works for our people. Government is supposed to work for us. It can.


Hire secret shoppers who will interact with the agencies of state government "undercover" and report back on misconduct.
Employ experienced grantwriters to serve small towns, local non-profit organizations, citizens, local credit unions, small farmers, and small businesses that are seeking funding from the federal government and foundations.  

Run a West Virginia Leadership Academy where 1,000+ participants each year will learn the basics of participating in our state government. Ten hour leadership/civics courses will be offered at various times and locations across the state, and will include sessions on the state constitution, how to run for office, and how to take action on an issue as a citizen. Each participant will be encouraged to take up an issue of importance to them as part of the class. 
Every West Virginia citizen gets a say in where their tax dollars go. We'll put budgeting power in the hands of everyday taxpayers in every agency of government, and shut out the influence of lobbyists who buy politicians.

Create an annual participatory budgeting program that gives citizens the power to direct budgeting choices, akin to the process by which working West Virginians across the state created this very platform.

For the first 6 months of the fiscal year, citizens will have the opportunity to give feedback to the governor on the current year budget (in preparation for the next year's budget) through in-person potlucks in each county--and also through online and paper forms.
For the next 3 months, Regional People's Assembly meetings will be hosted in each region of the state, where citizens will provide feedback to lawmakers, agency heads, and Taxpayers Councils.
For the last 3 months, a Statewide People's Assembly of selected delegates from the regional assemblies will report back, and vote on recommended budget and policy priorities for the Governor.
The entire participatory democracy program will be organized by an Office of Representation.

Create an Innovation Fund to encourage efficiency and transparency. These proposals will be voted on by citizen-representatives at the Statewide People's Assembly.

We'll set aside $5 million each year to allow for new ideas and innovations to come from citizens of the state. Any individual citizen can submit proposals.
A separate $5 million fund will be set-up as matching dollars for any participatory budgeting process put forward by a local government.

Increase the responsiveness, transparency, and efficiency of the governor's office by establishing Taxpayers Councils in every branch in the executive. A two-thirds majority of the members of each council will be taxpayers whose lives are directly impacted by that agency (small business owners for the Dept. of Commerce; foster parents, veterans, and people with disabilities for DHHR; and so on). Those taxpayers will receive a stipend to cover travel and time off from work. Each council will

Serve as a public voice for complaints to the office they oversee.
Evaluate and recommend the selection of the head of that agency--or a replacement, when necessary.
Be responsible for presenting recommendations regarding

Budget and policy priorities for that agency
An annual agency audit
Citizen Innovation Fund submissions

Help manage the annual Participatory Democracy process for that agency, to ensure citizens have a voice in our government. This includes receiving feedback from citizens, attending Regional People's Assemblies in their areas, and the annual Statewide People's Assembly.

Require the governor to work. The governor will live in Charleston, but attend the 55 Potlucks (one in each county)  in the first six months of the fiscal year. These will be open to the public--a chance for any West Virginian to speak with the Governor directly. These sessions will also be an opportunity for citizens to formally review the state budget and offer their feedback. Additionally, the Governor will host regular brown bag lunches at the Governor's Mansion, open to the public. We'll tear down the wall around the Governor's mansion.
Hire Deputy Governors, so no region of the state is left neglected. The governor will select Deputy Governors from each region of the state, who'll report directly to the Governor and his or her Chief of Staff. Deputy Governors are decision-makers empowered to serve local citizens on behalf of the governor. Their job is to be an active member of the communities they serve, while bringing resources of state government directly to their regions: into meetings with economic development authorities, local government officials, schools, union halls, small businesses, and non-profit organizations. Their performance will be evaluated based on

Successfully running the annual participatory budgeting process in their region;
Gathering year round, rolling feedback from voters in their region;
Providing direct constituent services to the people in their regions, including as supporting long term, sustainable economic development; facilitating infrastructure improvements; or helping small businesses, farmers, entrepreneurs, co-ops, nonprofits, and local government officials access grantwriting services.
How We Pay For It
Costs:
Total: $15 million. 
$1 million - Secret shoppers
$1 million - Professional grantwriters
$1 million - Leadership academy
$1 million - Taxpayers Councils
$1 million - Deputy Governors, in addition to reorganizing current Governor's staff
$10 million - Innovation Fund
The Office of Representation is paid for in our plan to Fight Discrimination and Racism
We expect to generate tens of millions from additional federal and foundation grants dispersed throughout state government programs, schools, and local non-profit organizations. Since most of those dollars will not go directly into state government coffers, we do not "count it" as revenue generation.
Thank you for reading this plan. It is one of our 30+ policy plans being released between now and April 2020. Thousands of us West Virginians wrote this platform at 136 Town Halls, in 550 additional visits to small businesses, recovery programs, churches, union halls, and homes. We wrote this platform in more than 10,000 conversations--voter-to-voter, face-to-face. We wrote this platform in county team meetings and constituency team meetings. This platform quite literally contains the words and stories of thousands of West Virginians. Every dollar in this plan is accounted for. But we won't win just because the math adds up. We'll have to do what our grandparents did before us, and fight for the West Virginia we deserve. The harder we fight, the more we will win. Wealthy Good Old Boy politicians in Charleston will say these plans are impossible. It's up to us to change what is possible. West Virginia Can't Wait.

Here are three ways you can take action right now.
Share this plan on Facebook and on Twitter by clicking these links.

Set up a call with our candidate for Governor, Stephen Smith, to share your feedback or find a volunteer role in our campaign.
We've raised more small donations than all of the 2016 Democratic candidates for Governor combined. This movement is fueled by people-sized donations. We don't take corporate cash.
We have County Captains, Constituency Captains and Candidates running with us in every corner of the state. It will take 1,000 leaders not 1 to win a West Virginia that works for all of us.