Upcoming Events

Find an event near you!
Train to Win – Randolph County
February 23 @ 10:00 am

-

5:00 pm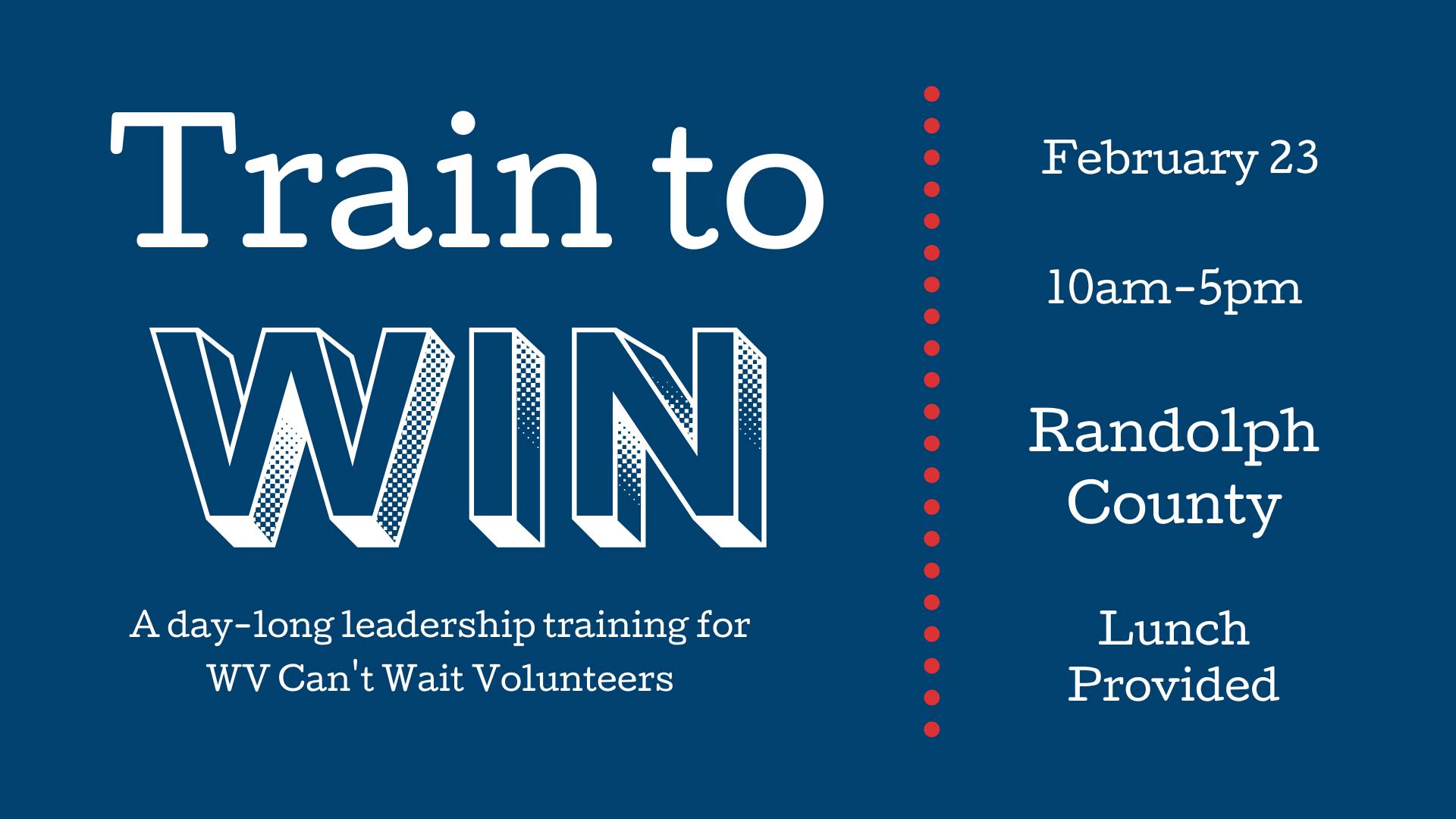 Join the WV Can't Wait team to learn about the tools and skills we'll use to help our candidates win in 2020! This training is open to all volunteers, and we will also be covering skills to help YOU train other folks on your team. Here are some of the things we'll be covering:
-Explore the relationship between risk-taking and winning the government we deserve
-Identify your strengths as a coach
-Build-skills for growing your team
-Learn new, effective strategies for voter conversations
-Gain tools for coaching at home
-Prepare for an upcoming voter ID event where you live
If you have any questions, or would like to request a training topic, please e-mail Sarah at Sarah@wvcantwait.com
The training will take place in The Randolph Room!
We've raised more small donations than all of the 2016 Democratic candidates for Governor combined. This movement is fueled by people-sized donations. We don't take corporate cash.
We have County Captains, Constituency Captains and Candidates running with us in every corner of the state. It will take 1,000 leaders not 1 to win a West Virginia that works for all of us.