Upcoming Events

Find an event near you!
Meet and Greet Fundraiser in Huntington
April 8 @ 6:00 pm

-

8:00 pm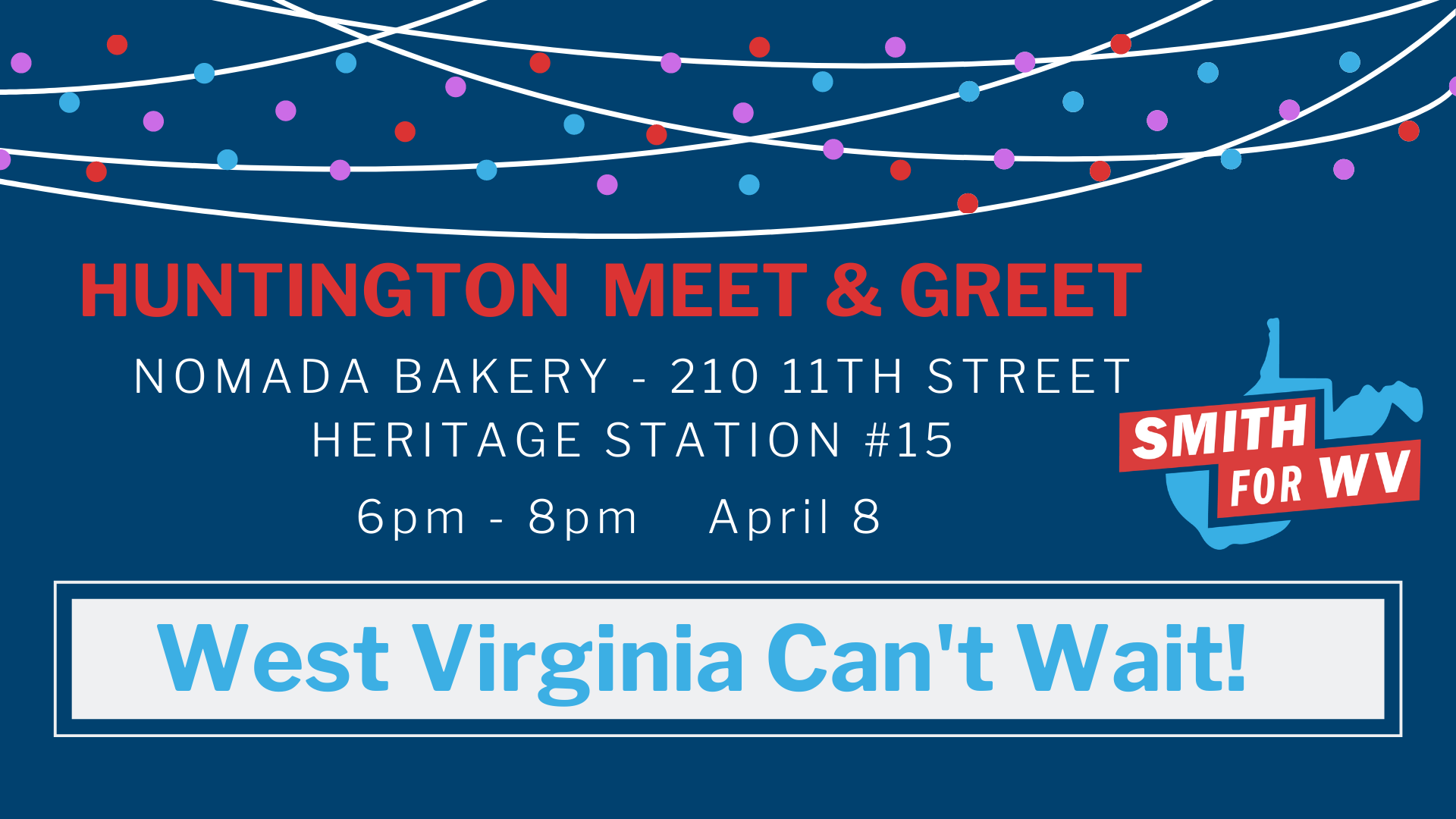 Come meet candidate for Governor Stephen Smith, and learn about the WV Can't Wait movement's effort to build a people's government in WV. Share your perspective, or ask questions!
Snacks available, some free parking, street parking. THIS HAS BEEN CHANGED TO AN ONLINE EVENT.
For questions about this event, please contact event host Janet Keating at keatingjanet49@gmail.com.
Want to make a time to chat with Stephen one on one? Email stephen@wvcantwait.com to schedule a time.
Related Events
We've raised more small donations than all of the 2016 Democratic candidates for Governor combined. This movement is fueled by people-sized donations. We don't take corporate cash.
We have County Captains, Constituency Captains and Candidates running with us in every corner of the state. It will take 1,000 leaders not 1 to win a West Virginia that works for all of us.