Upcoming Events

Find an event near you!
Cabell County Town Hall
February 22 @ 12:00 pm

-

2:00 pm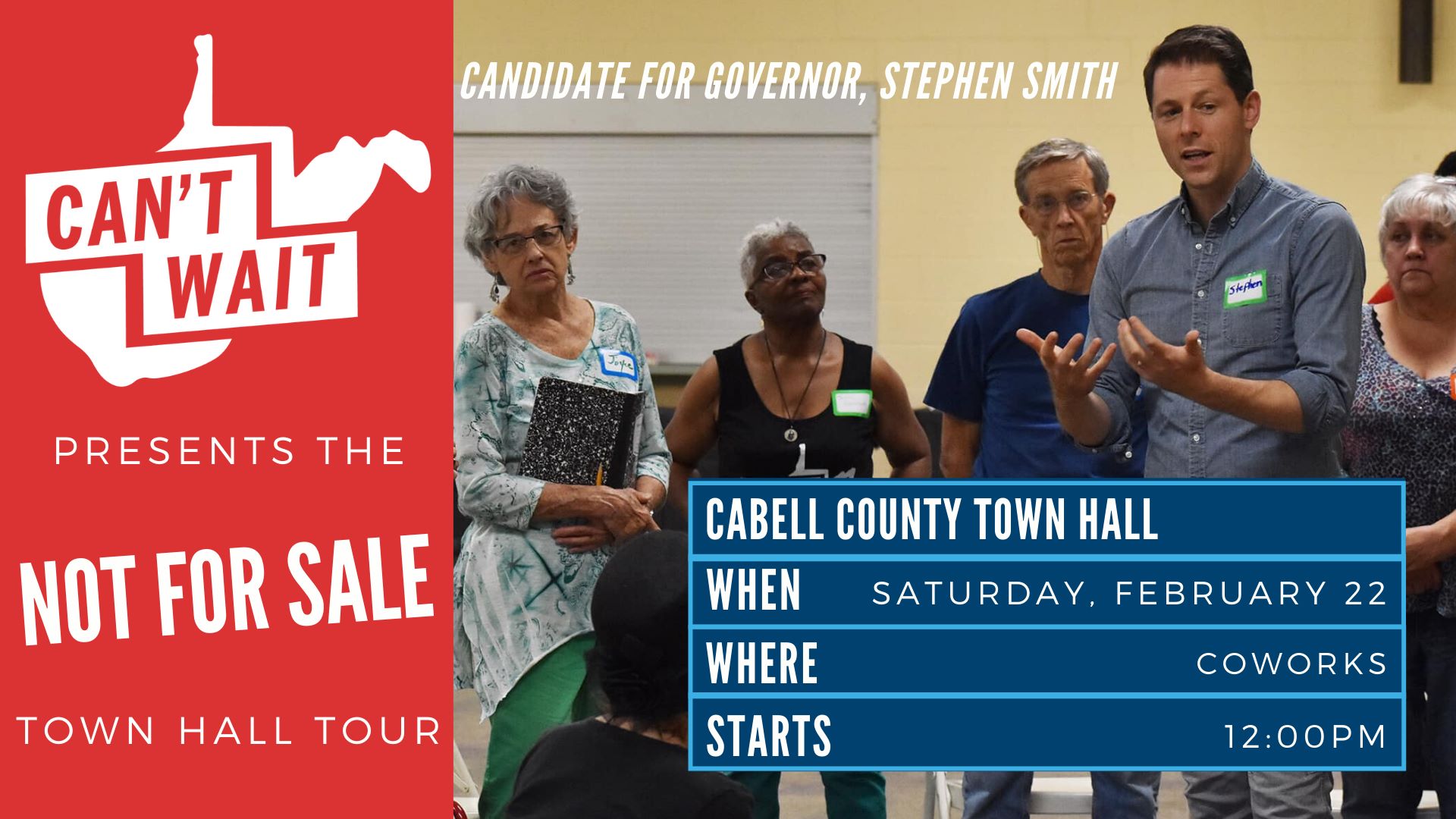 Cabell County, let Stephen know what you would do if you were governor. Then help us win a West Virginia that works for all of us!
The event is family-friendly. Kids are welcome; food will be available. Please bring a dish to share. This location is ADA accessible.
Candidate for Governor, Stephen Smith, is on a 4th tour around the state, stopping in each of our 55 counties, again.
For questions about accessibility or to request accommodations please contact access@wvcantwait.com. Advance notice is requested.
At our first 147 Tour Town Halls, we heard this over and over again: "End the damn corruption!" We couldn't agree more. Right now, our state's government is rigged in favor of Charleston's Good Old Boys Club. It doesn't have to be this way. We can have a government that works for all us of.. but only if we take it.
And we are. Already we:
broke the record for the most small donation received in a governor's race–ever–a whole year out from election day
created 32+ specific Platform Plans built by West Virginians through visits with more then 550 small businesses, recovery programs, churches, union halls, and homes. Plus more than 10,000 conversations, voter-to-voter, face-to-face.
built 55 County Teams and 39 Constituency Teams, to invite every West Virginian to have a role in this movement
recognized the first unionized staff in West Virginia campaign history
Join us!
We've raised more small donations than all of the 2016 Democratic candidates for Governor combined. This movement is fueled by people-sized donations. We don't take corporate cash.
We have County Captains, Constituency Captains and Candidates running with us in every corner of the state. It will take 1,000 leaders not 1 to win a West Virginia that works for all of us.