Upcoming Events

Find an event near you!
5,000 Friends by March 21st!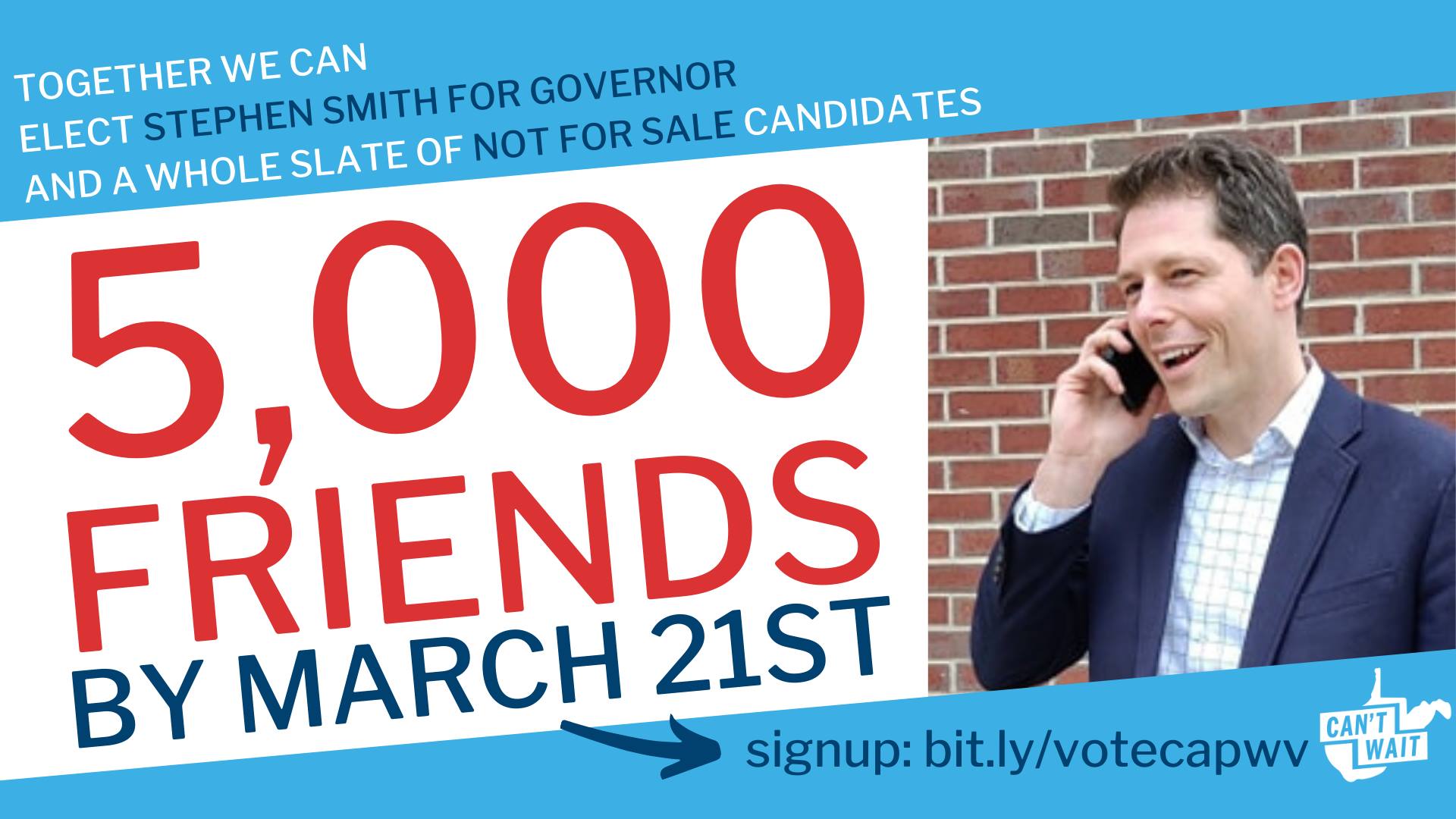 Over the next month, hundreds of us will call our friends to ask them to join us in electing Stephen Smith and a whole slate of Not for Sale candidates.
We need you!
Sign up to host a Friend Bank today at bit.ly/votecapwv
We can make it so everyone we need to vote with us come May 12th will have heard about this campaign from someone they love.
We've raised more small donations than all of the 2016 Democratic candidates for Governor combined. This movement is fueled by people-sized donations. We don't take corporate cash.
We have County Captains, Constituency Captains and Candidates running with us in every corner of the state. It will take 1,000 leaders not 1 to win a West Virginia that works for all of us.