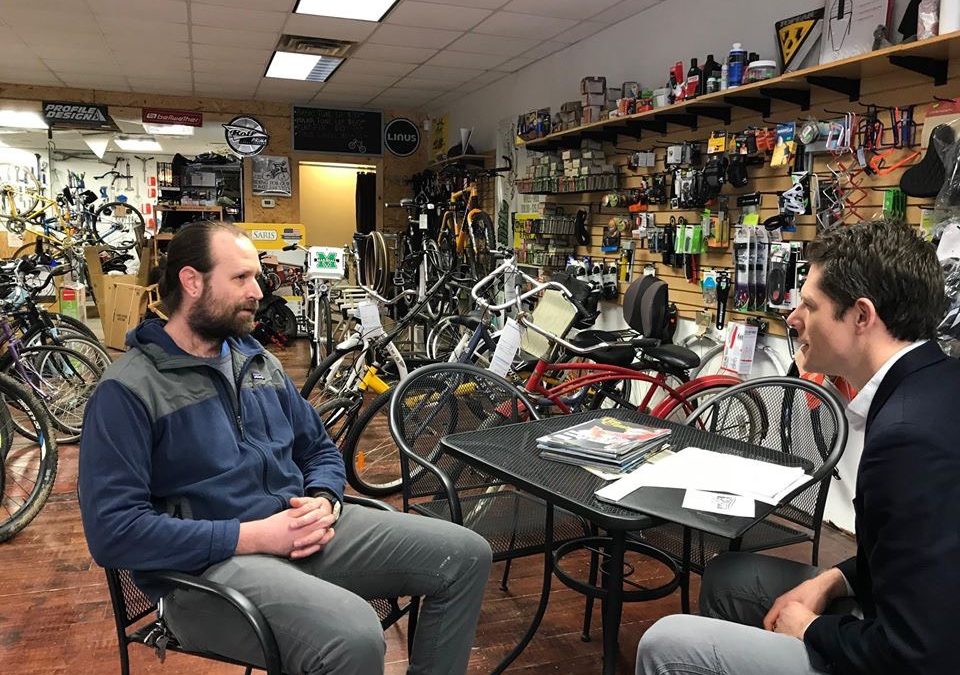 Choosing the side of small business owners
"I've given everything I have to this place."
Tom Peck works 45+ hours per week, as the owner of a bike shop in Huntington. Over the years, he's added a coffee shop and skate shop to help scrape by. More than once/week he volunteers his time refurbishing bikes to donate to kids and partnering with local shelters. He is the ideal small business owner.
Except, by the time he adds up his revenue, and subtracts his expenses and taxes… his wage nets out to less than $7.50 per hour. Not because he doesn't work hard, but because our economy is completely rigged against small retailers and small business owners. Imagine a tax code that put folks like Tom ahead of Wal-Mart's shareholders.
Want to know more?
Read the details of our "Small Business Revolution" plan.
Stories from the Trail:
Tags In
Stories from the trail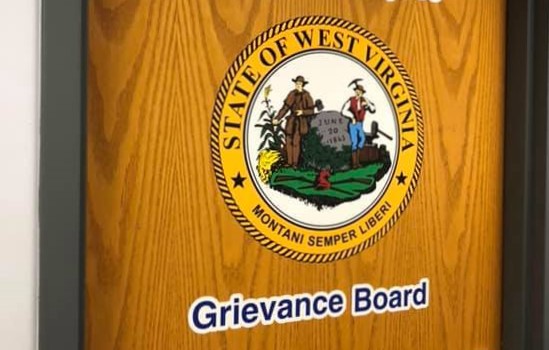 Choosing the side of Public Employees and DOH Workers
Across WV, Boone County, Brooke County, Cabell County, Doddridge County, Fayette County, Hampshire County, Harrison County, Jefferson County, Kanawha County, Marion County, Marshall County, Mercer County, Mingo County, Monongalia County, Monroe County, Ohio County, Pendleton County, Preston County, Putnam County, Randolph County, Ritchie County, Roane County, Summers County, Tyler County, Upshur County, Wood County